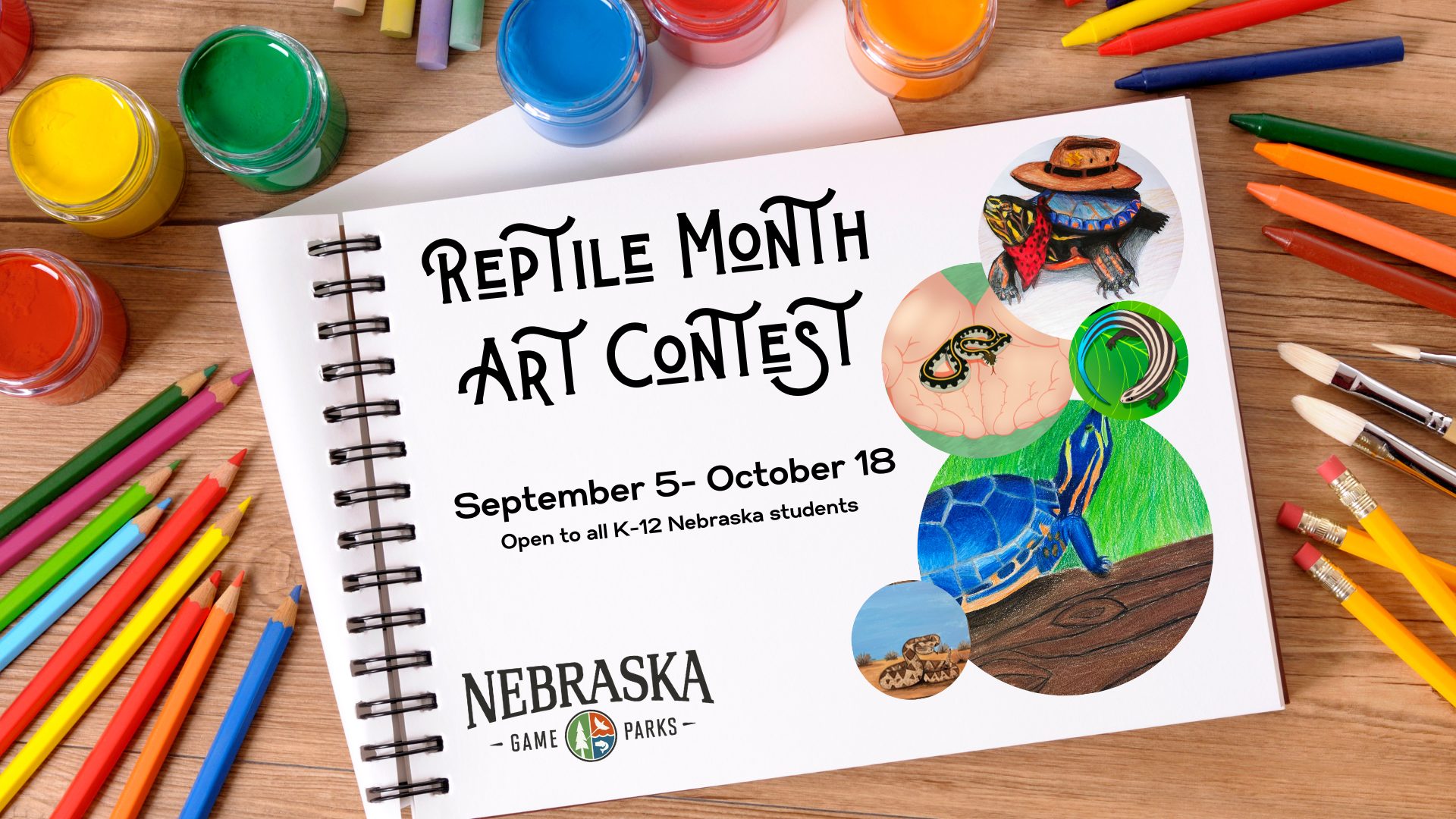 October is Nebraska Reptile Month! To celebrate Nebraska Game and Parks is hosting their annual K-12 art contest.
Students can use any medium to create their art, but then must scan, or take a picture and upload their artwork to the website listed above.
Each student that submits their entry will receive some reptile "swag". To learn more about Nebraska's native reptile species, or for inspiration for artwork visit: 
outdoornebraska.gov/reptiles
To view the winners at the end of the contest please "like" the Nebraska Wildlife Education Facebook Page.