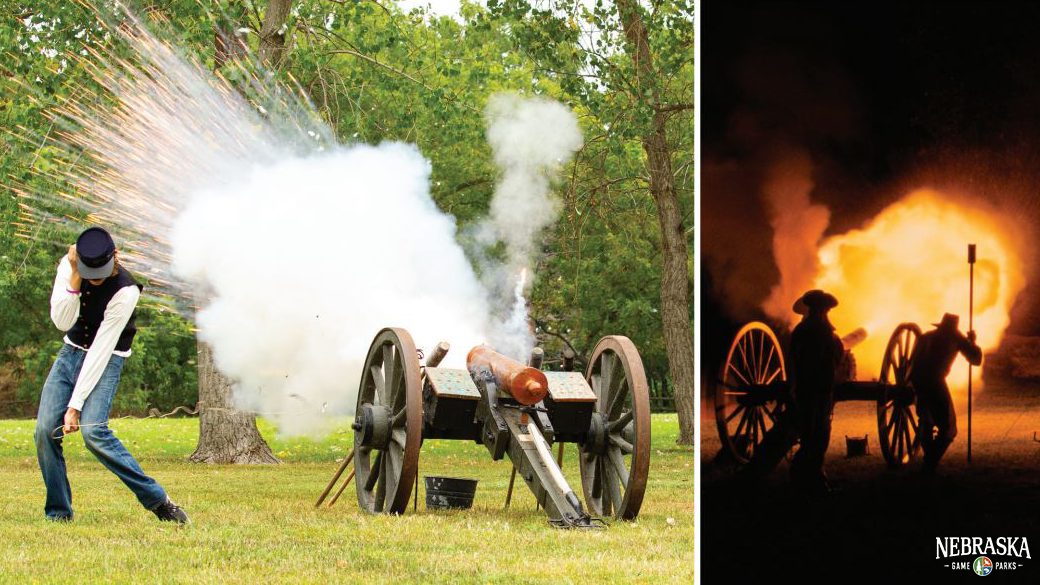 Celebrate Labor Day weekend by joining us for Living History at Fort Kearny State Historical Park!
Schedule
There will be a cannon firing at 2 p.m. on Saturday, Sunday and Monday with a special night firing on Sunday at sunset.
Daily living history demonstrations will occur from 10 a.m.-4 p.m. with special living history activities on Sunday afternoon.
Reenactors will be at the park to discuss life as a soldier during the fort's early days.
Visitors to the park will be able to explore exhibits and the reconstructed buildings, including the stockade, grounds, powder magazine and blacksmith/carpenter shop.