Nebraska Outdoor Calendar

Reptiles & Amphibians on Tap!
June 18 @ 6:00 pm

-

7:00 pm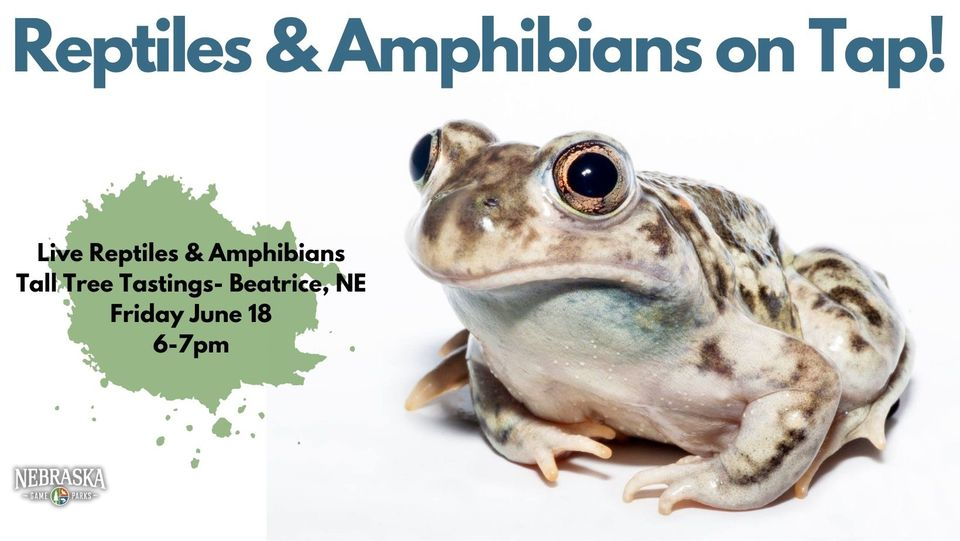 Join Nebraska Game and Park's science educators as we will explore the wonderful world of Nebraska's reptiles and amphibians as you have never seen them before.
In this interactive event we will educate you on the 29 species of snakes and 14 species of amphibians that call Nebraska their home. We will talk about where they live, what they eat, and even discuss our venomous species as well. Event is FREE with purchase at Tall Tree Tastings.
Time outdoors is time well spent
Nebraska Game and Parks offers a plethora of opportunities beyond events. You can get away and unwind by planning a trip to a Nebraska state park. You can catch the next big one, go wildlife viewing, plan a hunt or more. Or you can help us celebrate our park system's 100th birthday. Go ahead: Build your own adventure.