Nebraska Outdoor Calendar

Nebraska Bumble Bee Atlas – Field Training at Wildcat Hills State Recreation Area
July 10 @ 1:00 pm

-

3:00 pm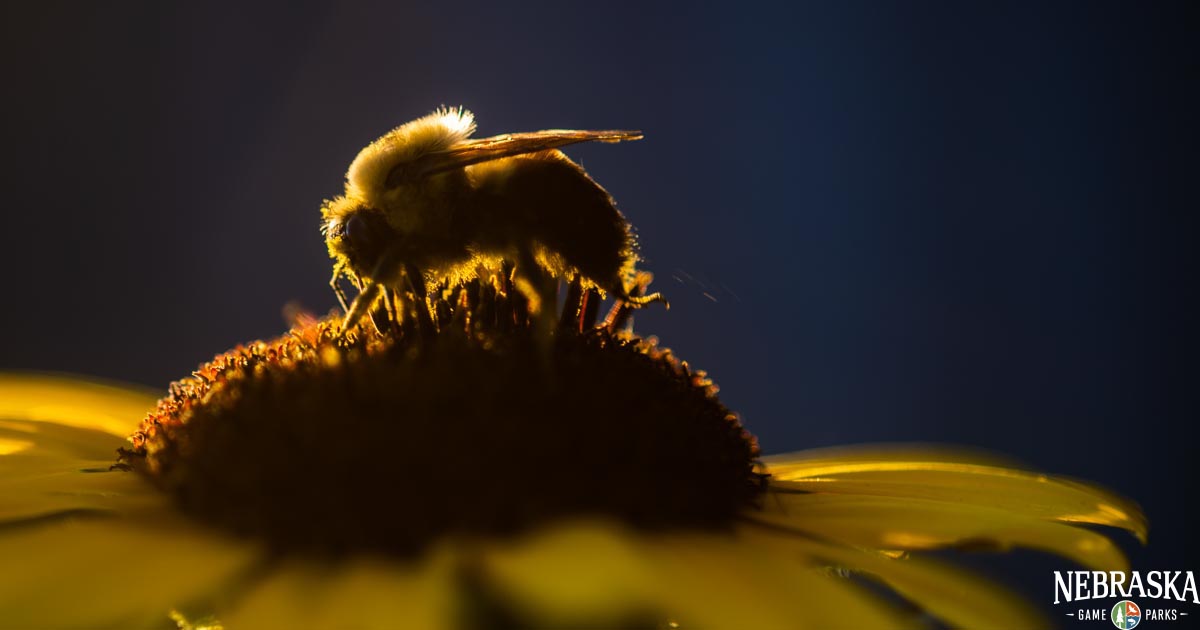 Join us for a field training to gain hands-on experience with the Nebraska Bumble Bee Atlas! The Atlas is a community science project aiming to track and conserve bumble bees in the state.
During this event, participants will gain hands-on experience with the Atlas protocol, including netting, chilling, and photographing bees, as well as data recording/entry. The Atlas uses non-lethal survey methods, so no bees are harmed during the project.
If you have not attended a Nebraska Bumble Bee Atlas workshop, please watch the recordings before attending one of the field days: https://www.nebraskabumblebeeatlas.org/train-online.html
*Attendance Limit: 20 people
Please only sign up for the event if you are certain you are going to attend to make sure there is space for those that are able.
Register Here: https://arcg.is/0Tfvn1
Participants will need to have a valid State Park Entry Permit.
Related Events