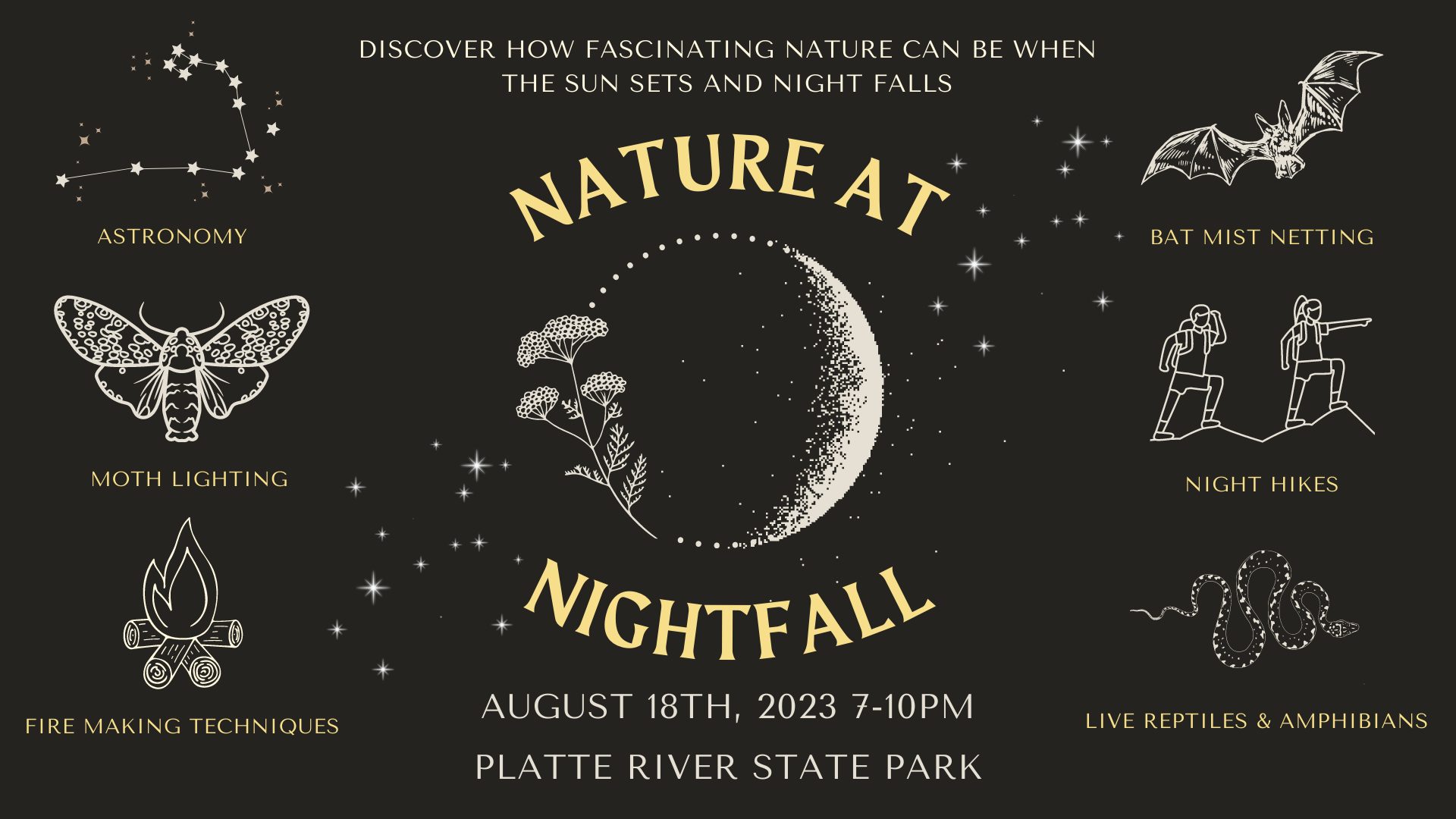 Have you ever wondered how astronomers read the night sky or how researchers study nocturnal animals? Or maybe you want to know what is like to have night vision like an owl.
Join us on August 18th, 2023 from 7-10 PM at Platte River State Park to explore nature from dusk to nightfall. We will have a wide array of activities going on throughout the evening so there is sure to be something for everyone!
Activities will be located around the tennis courts/ball field area.
Below is a lineup for the evening:
Nature Center special hours- 6-9PM
Crawdad Creek- 6-8PM
Live Reptiles & Amphibians- 7-8:30PM (30 minute presentations)
Dusk to Nightfall Hikes- 7-9PM
Fire Making & Smores- 7-9PM
Moth Lighting (with UNL Extension)- 9-10PM
Bat Mist Netting- 9-10PM
Astronomy- 9-10PM
The Walter Scott Jr. Lodge Restaurants' Dinner Buffet will also be open from 4-8pm.
We hope to see you there!
See less