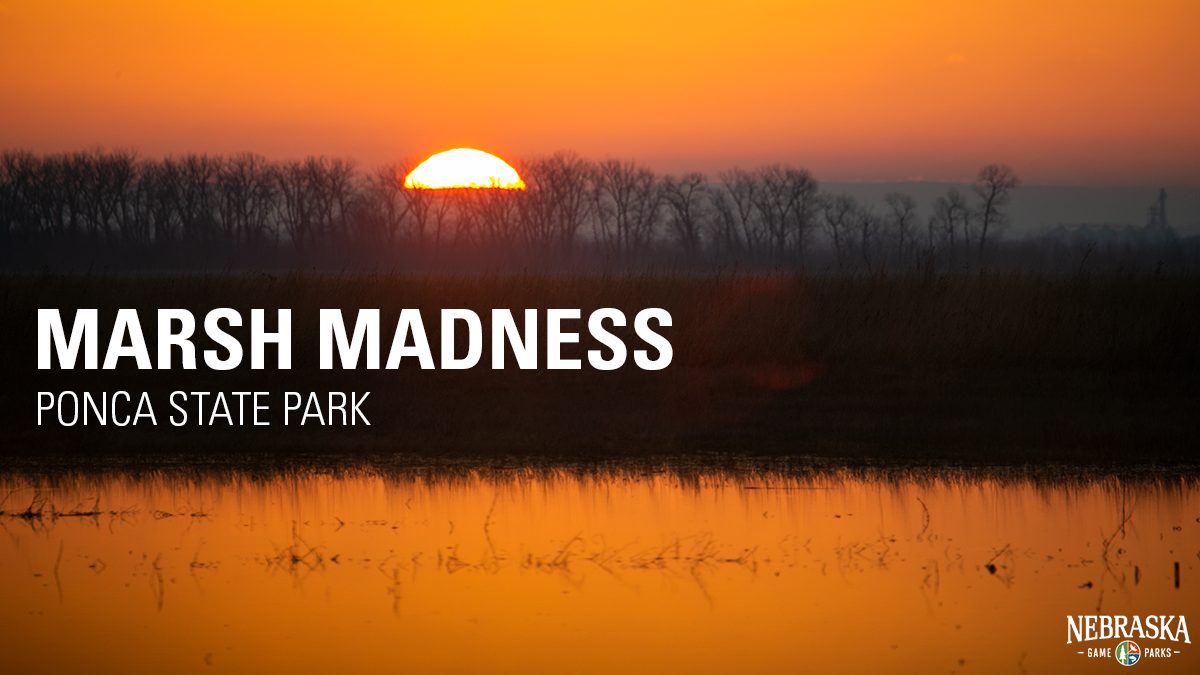 Join us at Ponca State Park for Marsh Madness!
Have you ever experienced the whirlwinds of the snow geese? The courtship displays of the pintail? The living blanket of Canadian geese covering the ground? Migration season in the Northeast region on Nebraska is generally at its peak the last week of February and all of March.
Ponca State Park celebrates the migration season with Marsh Madness. Marsh Madness is an opportunity for individuals and families to witness a multitude of migratory waterfowl within the park during guided Avian Adventure Blind Viewing Sessions or unguided bird viewings. Common springtime sightings include Pintail, teal, snow geese, white-fronted geese, wood ducks, mallards, bald eagles, and more.
With Ponca State Park's location, adjacent to the Missouri River, it presents a significant flyway that serves as the feeding, breeding and staging ground for migratory birds.
Guided sunrise and sunset waterfowl blind viewings are scheduled every Saturday, March 4th thru March 25th.
Pre-register for the guided tours 402-755-2284 as space is limited.
During Marsh Madness, guests receive a 30% discount on lodging. For additional information on Marsh Madness and discount lodging, contact Ponca State Park at 402-755-2284 or visit the Ponca State Park Facebook page.