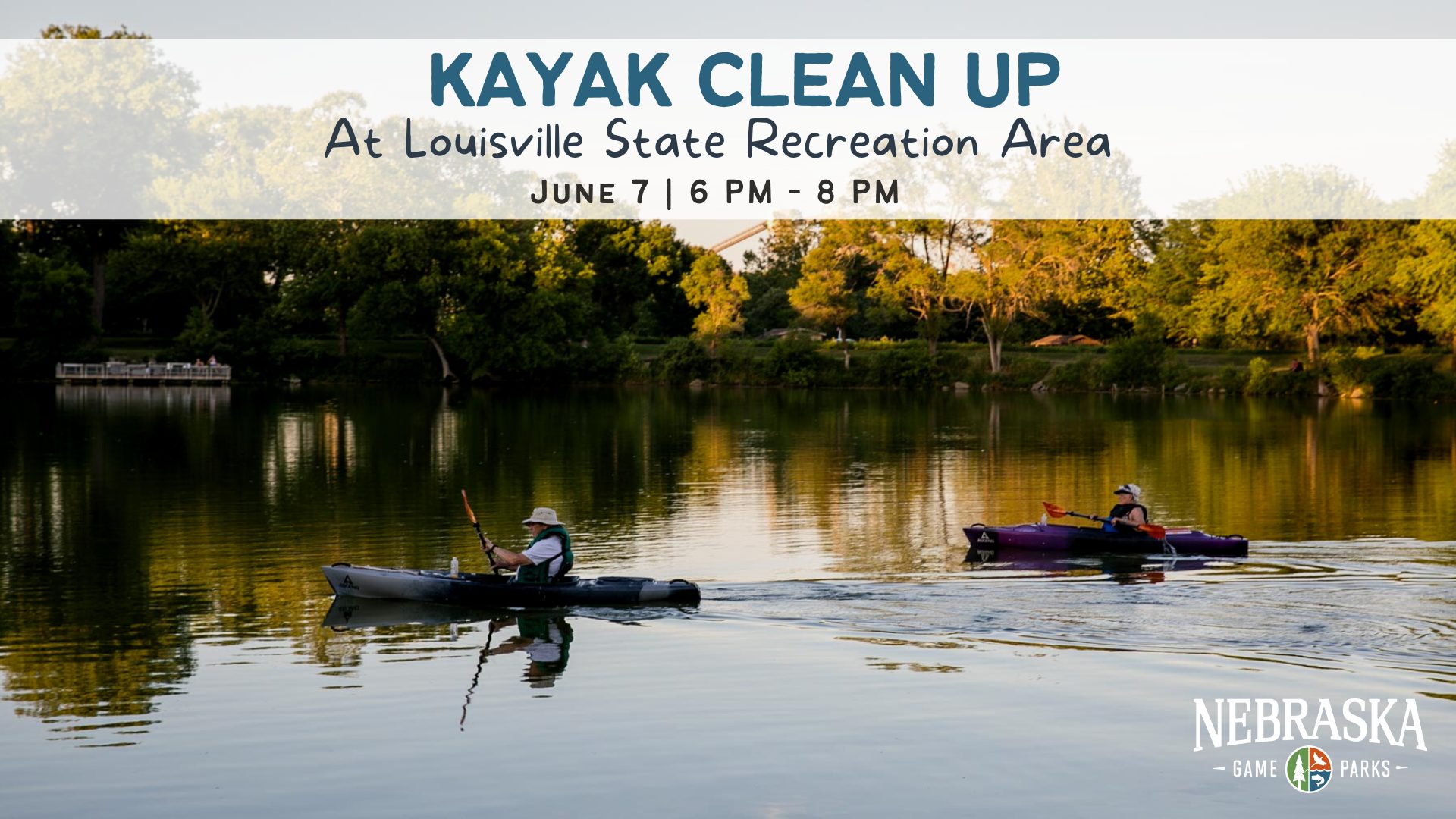 Wildlife and people need clean and healthy spaces to live and enjoy. We know our communities in Nebraska believe in this too! Join Nebraska Game & Parks outdoor educators for a night of stewardship and conservation while kayaking!
We will be providing trash bags & gloves for all those interested in helping to clean up trash while on the water. We will meet at Lake Number 2 near the dock and floating playground.
We will have a limited number of kayaks and instruction available for those who wish to participate but may not own a kayak. This event is free but – registration is required and will help us plan for materials. See below for how to register.
For those of you who wish to attend and would like to use a NGPC kayak – register here:
https://www.surveymonkey.com/r/JH28QQK
(Kayaks are available to people ages 10 & up, and are limited on a first come first serve basis)
For questions please contact Grace Gaard, Aquatic Outdoor Education Specialist at grace.gaard@nebraska.gov. More details will be provided after your registration!