Nebraska Outdoor Calendar

Fort Atkinson Living History
July 3 @ 10:00 am

-

4:30 pm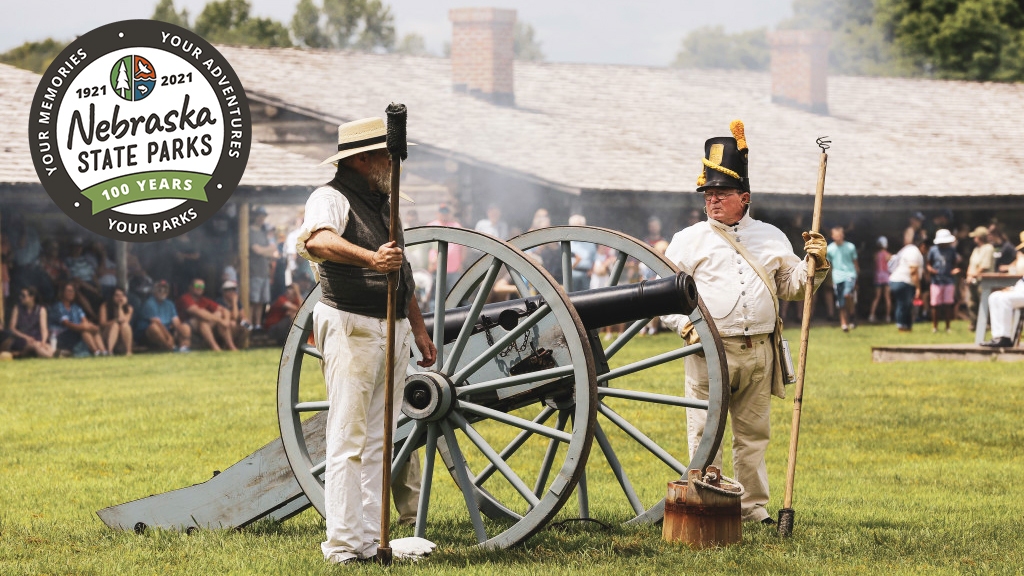 Experience living history weekend at Fort Atkinson State Historical Park! Visitors will be able to glimpse the activities that would have taken place at this 1820's era outpost. We'll be hosting a special Living History event for the July 4 weekend. It includes Don Borcherding, guest speaker who depicts Lt. Andrew Talcott.
Schedule:
10:00 AM: The Troop (Roll call, inspection, raise colours, and morning gun)
10:15 AM: Prepare for Inspection
11:00 AM: Discussion among Maj. Stephen Long, Lt. Andrew Talcott and Capt. Matthew Magee
(Outside the Council House)
11:45 AM: Surveying presentation by Capt. Andrew Talcott, following discussion, near Council House
12:00 PM: Assembly, Noon Gun
12:05 PM: Dinner Call (Peas upon a trencher)
12:30 PM: Ice Cream (Council House)
1:00 PM: (Saturday) Presentation by Don Borcherding on the expedition to the "Council Bluff"
(Sunday) Presentation by Don Borcherding on the expedition to Camp Cold Water (Ft. Snelling)
3:00 PM: Surveying tactics, Capt. Andrew Talcott
4:30 PM: The Retreat (Roll call, Inspection, Evening gun)
4:45 PM: Flag is lowered; Call in sentries–cease all challenging. End of public hours.
A valid Nebraska Park Entry Permit is required for all vehicles to enter the park and can be purchased at the site. A per person fee is required at the Harold W. Andersen Visitor Center of $2 per adult and $1 per child. For more information, please contact the park at ngpc.fort.atkinson@nebraska.gov or (402) 468-5611
Time outdoors is time well spent
Nebraska Game and Parks offers a plethora of opportunities beyond events. You can get away and unwind by planning a trip to a Nebraska state park. You can catch the next big one, go wildlife viewing, plan a hunt or more. Or you can help us celebrate our park system's 100th birthday. Go ahead: Build your own adventure.