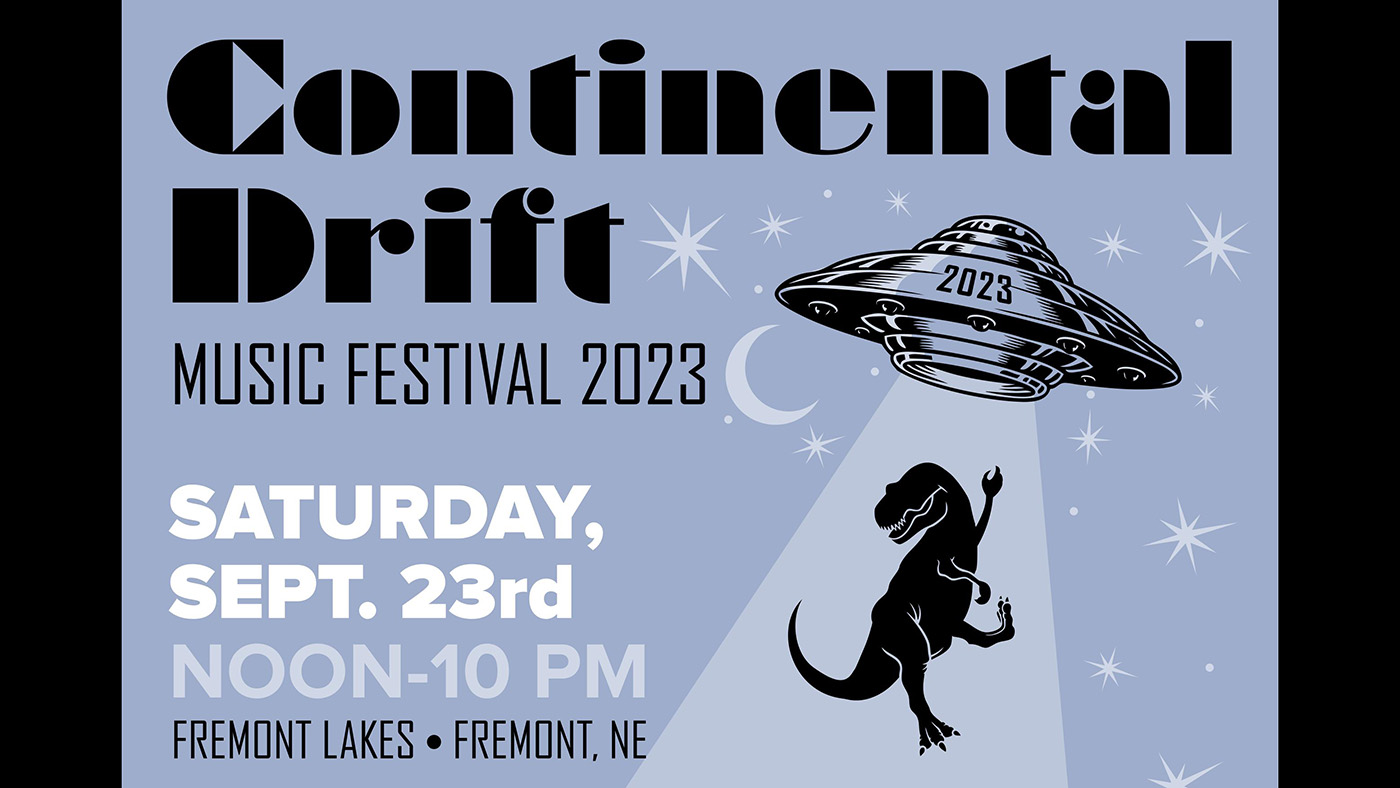 Join us for a full day of FREE live local music at the Continental Drift Music Festival, September 23rd at Fremont Lakes SRA!
Lineup
-Ten O'Clock Scholars
-Third Frate
-John Forrest & the Model Citizens
-All Young Girls are Machine Guns
-Frederick Julius
-Square Wave Jerks
-Brothers Tandem
-The Farewell Season
-Bazile Mills
-Echoes at Midnight
Grab some grub at The Tow Line, or bring your own food & drinks and come party in the park!
A valid state park vehicle entry permit is required. Camping available directly from Fremont Lakes SRA.
Sponsors include: Onken-Stein Records, D&T Shirtified, Nebraska Game and Parks, and Dodge County Tourism.