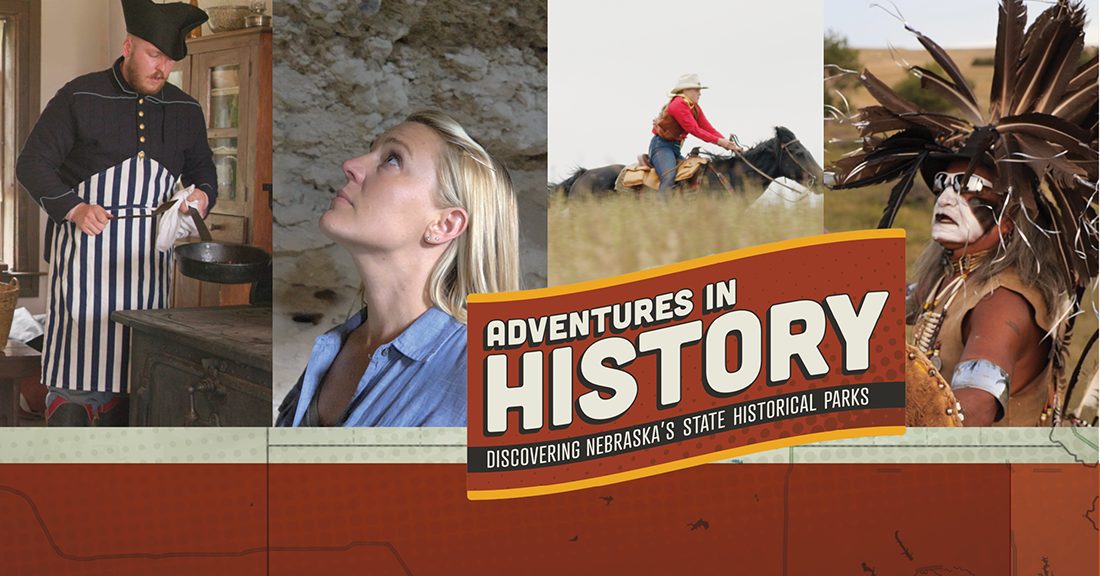 Take a trip back in time, right here in Nebraska. "Adventures in History: Discovering Nebraska's State Historical Parks" is a new documentary from Nebraska Public Media and Nebraska Game and Parks that takes viewers on an epic road trip.
Join program host and narrator Stephanie Arne as she explores each of our nine State Historical Parks. Learn how these parks are your parks – rich and alive with our exciting history. Discover how dedicated reenactors bring history to life, introducing you to the soldiers and everyday citizens of the past.
Nebraska has a lot of precious resources: its people, its landscape, and its history all reveal stories that help us understand Nebraska today. Nebraska's State Historical Parks tell stories that will intrigue you, surprise you, or even inspire you!
Watch on Nebraska Public Media World.
The documentary will have three air dates in August:
Wed.  08/02/2023 at 7 a.m. CST
Sun.  08/06/2023 at 11:30 a.m. CST
Wed.  08/30/2023 at 7 a.m. CST