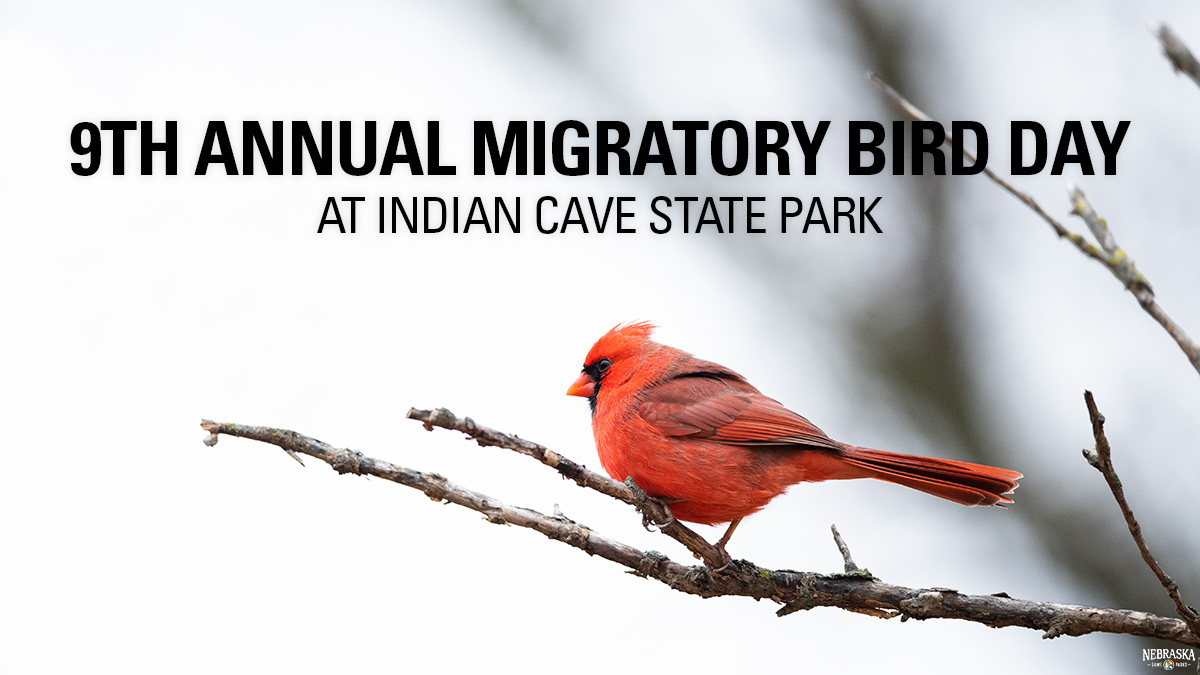 Join us at Indian Cave State Park for "All About Hummingbirds", the 9th Annual Migratory Bird Day celebration!
Schedule:
4 – 6 p.m. Hands-on Activities For All Ages and Make 'n Take Bird Crafts and Games
6 – 7:30 p.m. Fish Fry -$12/Adults, $6/Kids meal (3 and under free)
9 p.m. Glow In The Dark Bird Egg Hunt – $2 for toddlers through age 11; provide your own baskets.